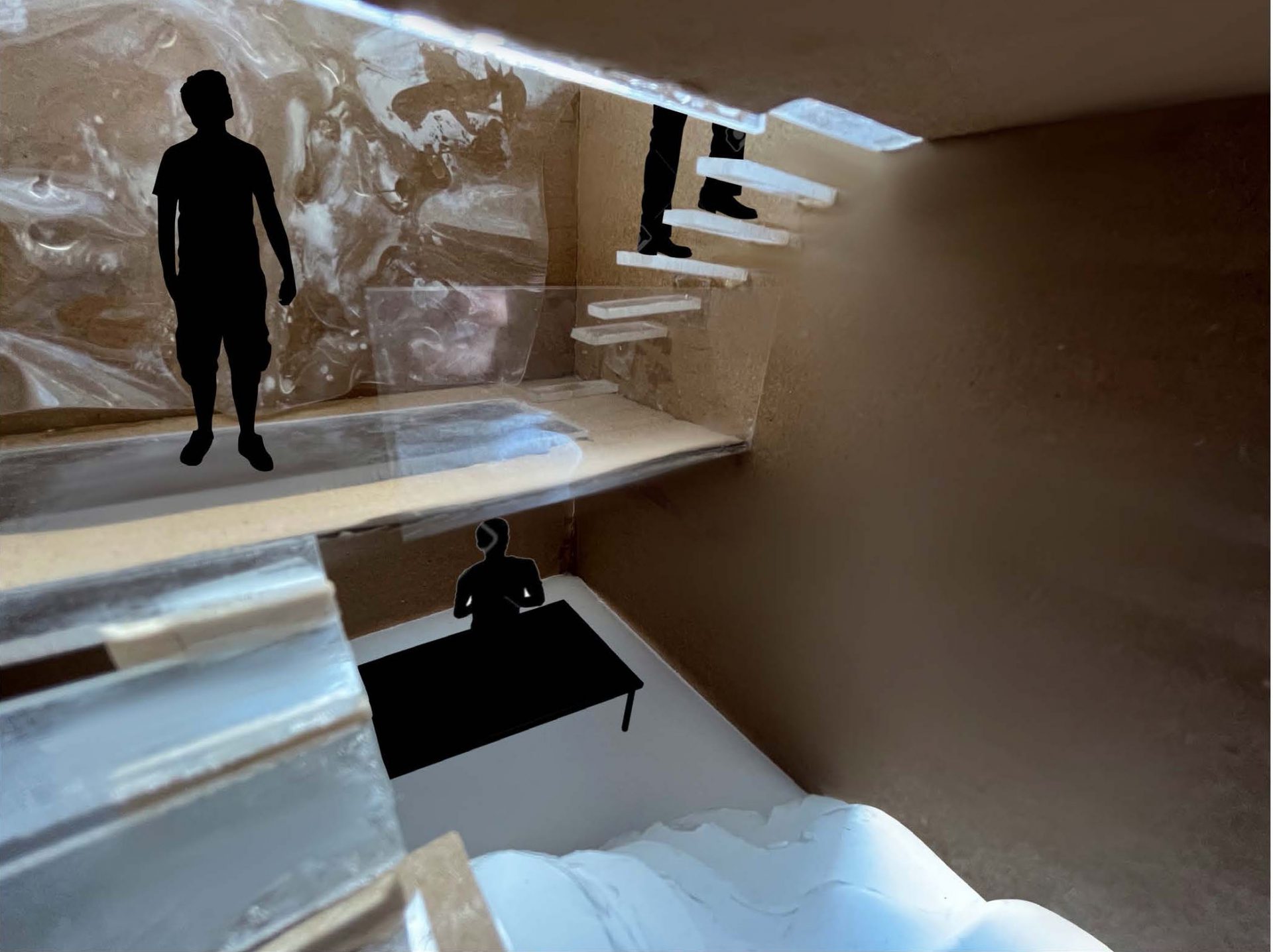 Interior Architecture - Year 1
Tutors
Liz Ellston
l.ellston@westminster.ac.uk
Liz Ellston is BAIA Yr 1 Lead, architect, lecturer, arb examiner and environmental communicator, with a fascination for psychology of architecture and the interior. Liz teaches at a number of institutions and her experience from 20 years in design and other disciplines, feeds back into her pedagogy, encouraging various ways of learning and approaches.
Read More...
---
Inan Gokcek
i.gokcek@westminster.ac.uk
Inan Gokcek is an interior designer and architectural designer running Studio Anares in Hackney. Whilst he works on various types of projects from architecture to interior design, Inan is also a collector of cultural artefacts which he upcycles and uses in his projects.
Read More...
---
Jo Meehan
j.meehan@westminster.ac.uk
Jo Meehan is a UK based architect experienced in domestic and civic space working on a range of public housing refurbishment projects and small scale sustainable interventions. She is an associate of MAS Architecture studio.
Read More...
---
Jo Hagan
j.hagan@westminster.ac.uk
Jo Hagan is an architect and principal of USE Architecture – a design studio driven by the fine line between pragmatism and pretension. He has taught in most of the major London schools over the past 30 years and supplants this with a passionate engagement with contemporary culture.
Read More...
---
Nahed Chakouf
n.chakouf@westminster.ac.uk
Nahed Chakouf is the founder of NJ Architecture, London based architectural studio, where projects vary from architecture to interior design. Nahed holds a PhD in Architectural Design from Bartlett, UCL. She has taught in some of the major London schools since 2014.
Read More...
---
Russell Bamber
r.bamber@westminster.ac.uk
Russell Bamber is a sculptor excited by materials, their possibilities and the opportunities and energy they bring to his studio practice. He is addicted to making, re-defining, exploring and solving space. He lives and works in Hackney, East London. Russell has taught for over 30 years; teaching Fine art, art history, life drawing, fashion photography, tapestry and contemporary design. His aim is to support, encourage, inspire and develop students' creativity and their own self belief.
Read More...
---
Daniel Heath
d.heath@westminster.ac.uk
Daniel Heath is a British award winning independent wallpaper, textile and surface designer renowned for his illustrative and engaging designs.
Read More...
---
Jim Biddulph
j.biddulph@westminster.ac.uk
Jim Biddulph is a freelance materials, colour and interior specialist with over a decade of experience working with architects and interior designers. Communicating ideas about design through creative copywriting and presenting is at the core of his work and he has taught across multiple disciplines at numerous Universities across the UK.
Read More...
---
Acknowledgements
Fabrication Lab: David Scott, Giada Gonzalez and Kasia Maskowicz
Read More...
---
Thanks
Peer-Assisted Learning Assistants: Kirsten Davis, Hannah Hobhouse and Vilde Sand. Assemble Studio and Sugarhouse Studios
Read More...
IN FIRST YEAR students are introduced to underlying concepts and principles learning fundamental processes, skills and techniques relevant to conceive, develop, resolve and communicate spatial design proposals. They are introduced to graphics, CAD, 3D modelling software, plus the Fabrication Lab. Students are set a range of short projects: 2D representation, visualisation using collage and timelines; bread construct, investigating light and drawing conventions; group precedent study, to understand intent and architectural representation. Building on these skills they then design their first piece of interior architecture. This year, they addressed different types of Makers and their live/work spaces. The first, was to design a transformable piece of 'Makertecture' for a specified maker. Their location was the Museum of the Home, East London, where makers could demonstrate their work to the public in an interior setting. In the second semester, students individually re-ordered the interiors of Hansard Mews properties for a critically relevant programme of specialised repair, repurposing, modification and upcycling of 'stuff, waste, existing buildings and lifestyles'. Inspired by a visit to the Design Museum's 'Waste Age: What can design do?' Shepherds Bush location, burdened by consumer waste, but strong in community potential, this fuelled students' site/context investigations, developing re-making, reuse and ecological design, investigating materials and techniques.
Read More...