Brick reuse and wall strategy
What's going on over there?
Red grids and Green windows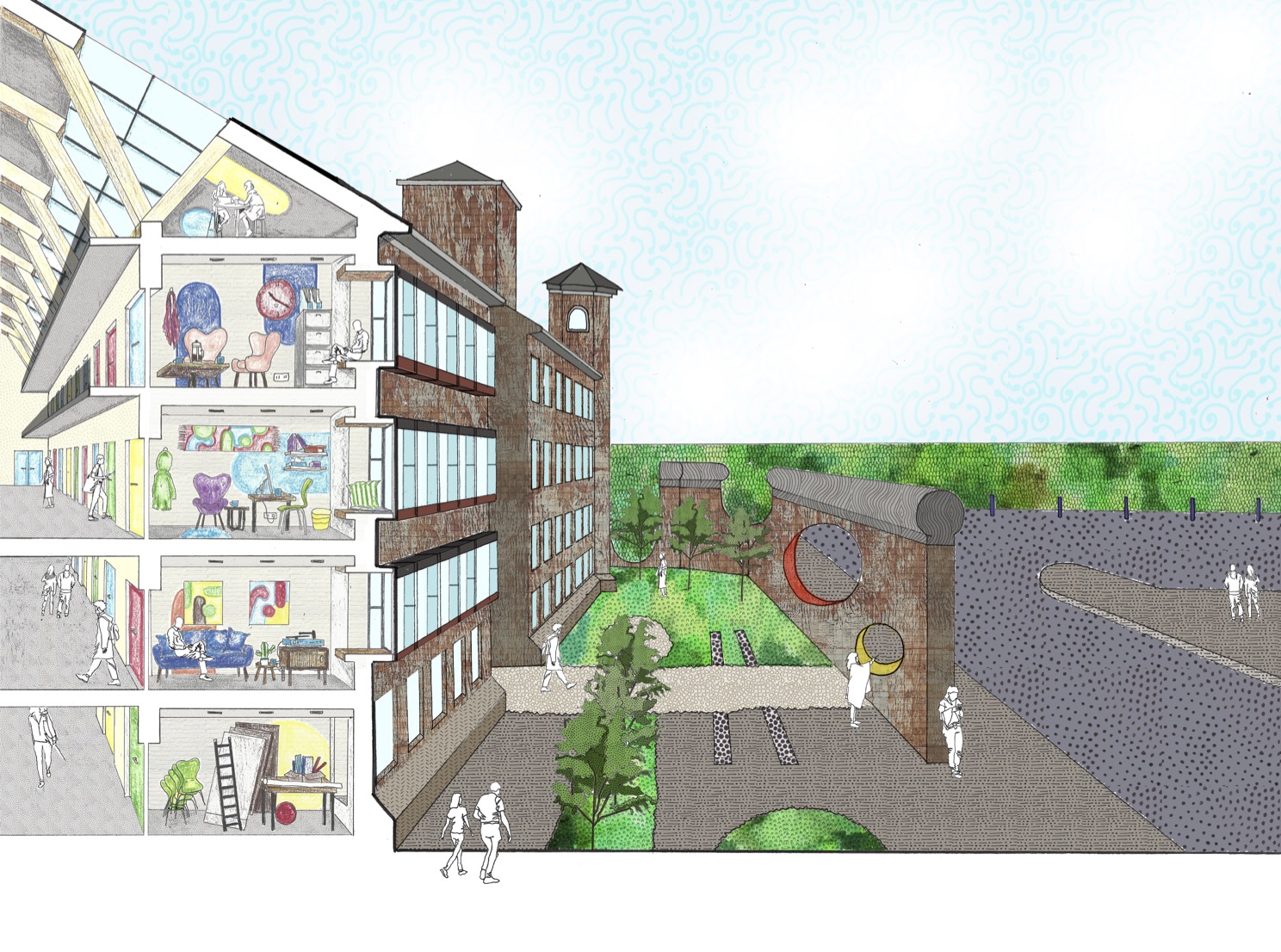 Entrance from Hammersmith Hospital
Notation garden wall
Planometric Wellness centre
Puncture the wall
WINDOWS, WALLS AND FLOORS
by Clodagh Simons
Name
Clodagh Simons
Email
Course
This project looks to reinvent the architecture of Wormwood Scrubs Prison using carefully considered moves, opening up, building out and adding life back into the site. Designing for an alternative healthcare facility the spaces needed to be welcoming and bright, therefore the most important move was adding natural light into the former cells. Large oriel windows offer added space as well as natural light while altering the façade of the prison.
//if(!empty($row['PersonalWebsite'])) ?>