Main street entrance looking onto cultural hub.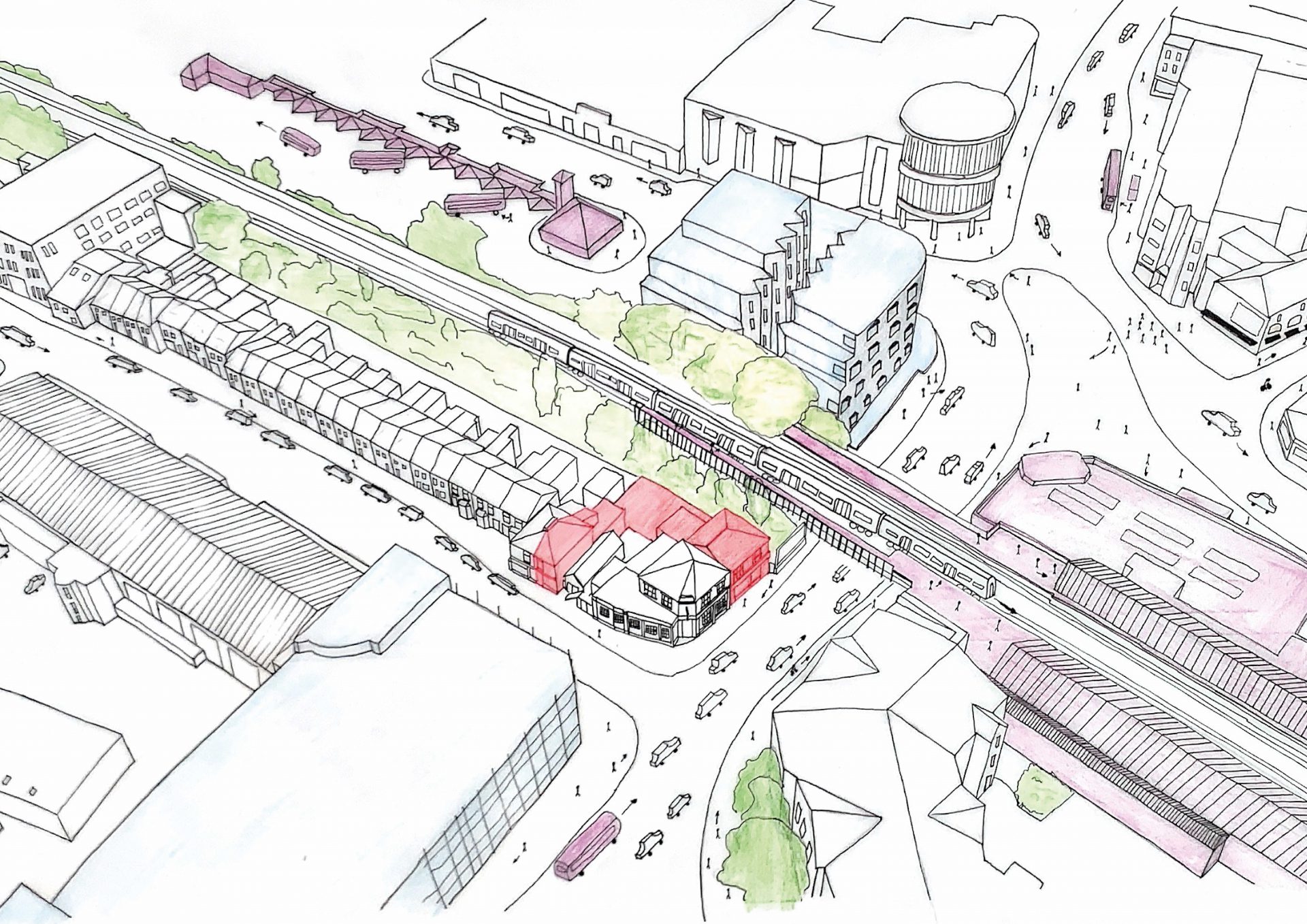 Site view showing relationship to Kingston Station and busy location.
Exploded axonometric showing entrances, circulation, reflection and interaction spaces.
Minority Museum elevation of main entrance.
Minority Museum section.
Exploring internal spaces through model making and vignettes.
Punjabi flag exhibit and workshop table on third floor.
Night time view of Museum from Kingston Station.
MINORITY MUSEUM
by Emma Hafner
Name
Emma Hafner
Email
Course
The proposal is a rapid response Minority Museum set in Kingston, southwest London. It is attracting a more diverse population who have no cultural representation in the town. The Minority Museum serves as a venue of cultural representation for the town, giving the communities a space to interact, educate themselves and be celebrated. It would initially display the Punjabi farmers' protest. The museum focuses on three concepts: the magnet concept by Cedric Price, adaptability and cultural interaction. The nature of the site means the concepts were realised in a tall, steel exoskeleton structure that houses a cellular museum typology connected to a two story victorian house, which would be converted to a staff and storage house. The museum also connects to Kingston station, creating new patterns of movement that stimulate the currently derelict site. The structure allows the building to evolve with Kingston's needs and be more easily deconstructed at the end of life. Additionally, the cellular spaces allow for moments of interaction and reflection to create understanding between the different cultures. Through this, it aims to revitalise this key part of Kingston and give minorities a voice in the centre of town.
//if(!empty($row['PersonalWebsite'])) ?>
Animation exploring the museum entrances in relation to the site.