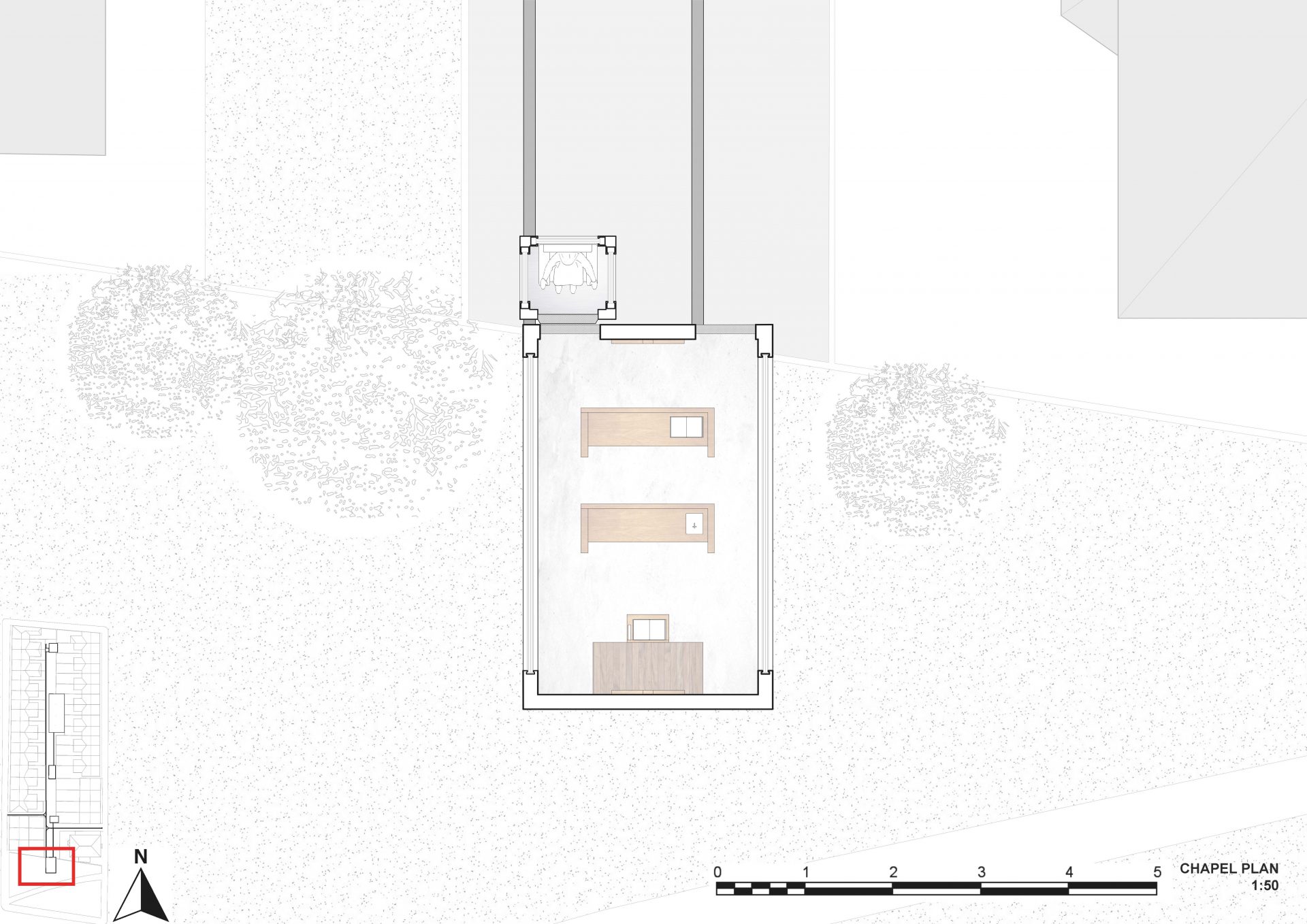 Plan Drawing of the chapel with the pod to access.
Plan drawing of the Bedroom and Storage space.
Plan drawing of the Kitchen and Allotment space.
MONASTERIC ROBOTISATION
by Sam McMahon
Redefinition of a Monastery for the 21st century, to challenge what it means to be a Monastery, and doing so using Robotics.
//if(!empty($row['PersonalWebsite'])) ?>