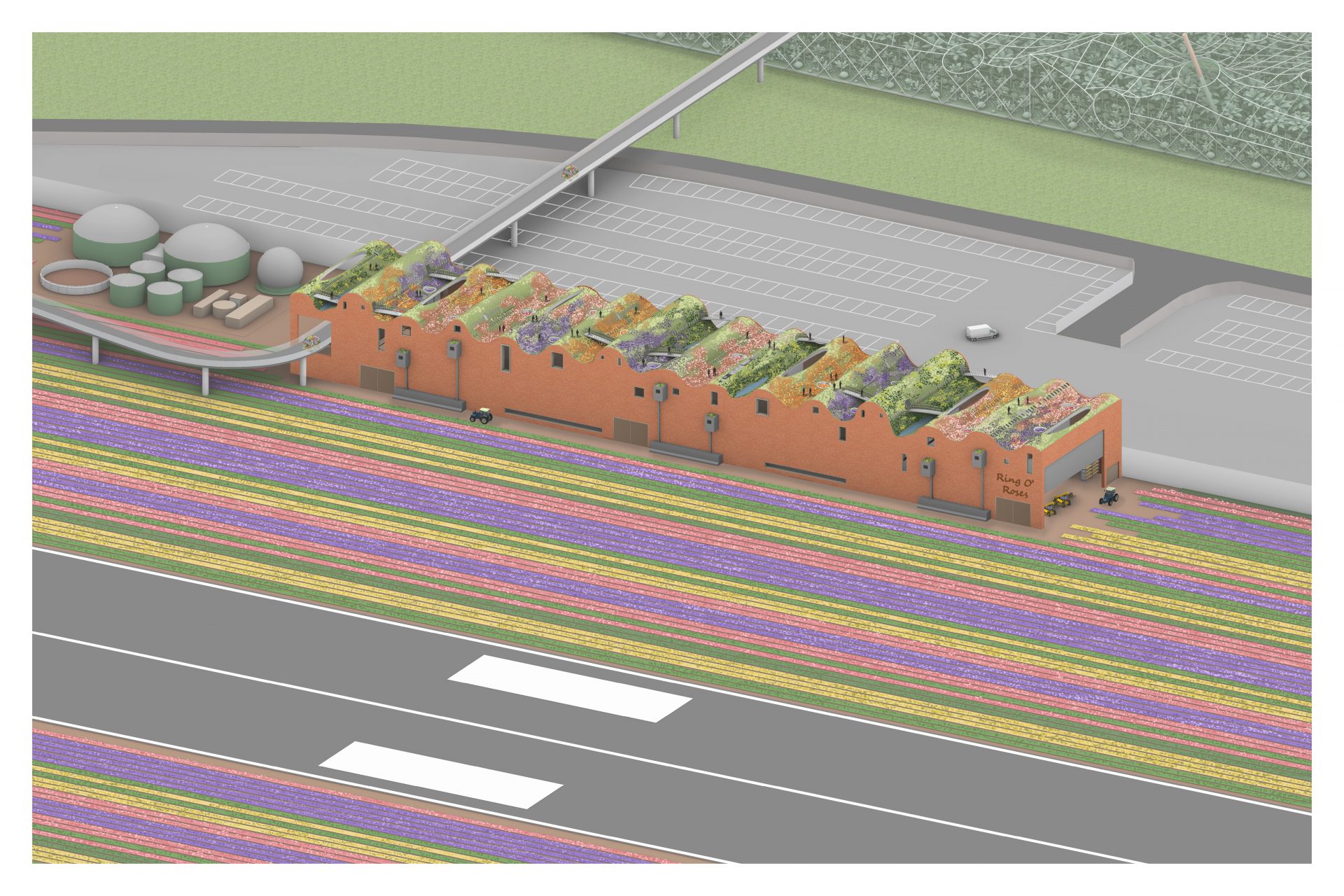 External View: Ring O' Roses perfume factory and linear flower farm.
Cross Section: Ring O' Roses factory.
Night view: Farming occurs during the hours that flights are not taking off.
Reusing Heathrow Airport's waste to produce natural perfume.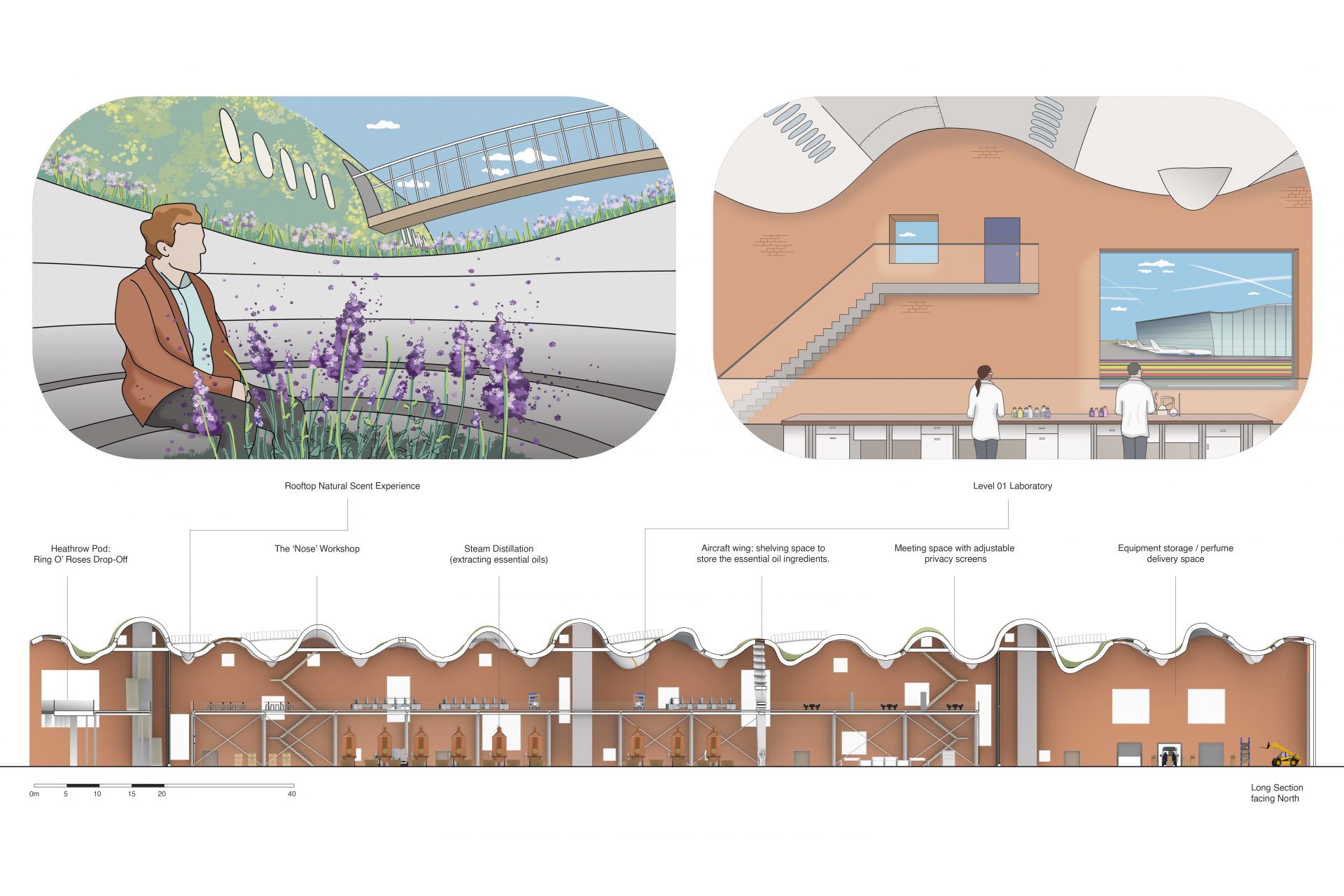 Key moments in the design.
Masterplan: Linear flower farm against the runways at Heathrow Airport.
RING O' ROSES
by Isabel Briggs
Ring O' Roses is a project that investigates how Heathrow Airport could work in harmony with the local community and the environment to provide sustainable economic growth for the overall site. Located on the boundary that separates the international airport from its neighbouring villages, Ring O' Roses introduces the local production of a natural and sustainable perfume sold at Heathrow Airport duty-free. The scheme has developed a circular economy that reuses waste from the airport to generate renewable energy, source local construction materials, and provide perfume ingredients. The project's local production process and circular logic critically address the global consumer culture of airports, as well as reminding passengers to be mindful of their impact on the environment. Construction materials include repurposing the fuselage from redundant planes (forming an undulating landscape roof) and using treated human sewage for biosolid bricks. The design seeks to create experiences that reconnect users with nature and encourage positive use of the smell senses.
//if(!empty($row['PersonalWebsite'])) ?>