Studio 11- Introduction Studio Instagram: https://instagram.com/ds11.westminster?igshid=YmMyMTA2M2Y=
Studio 11- Yorkshire site visit
Studio 11- In action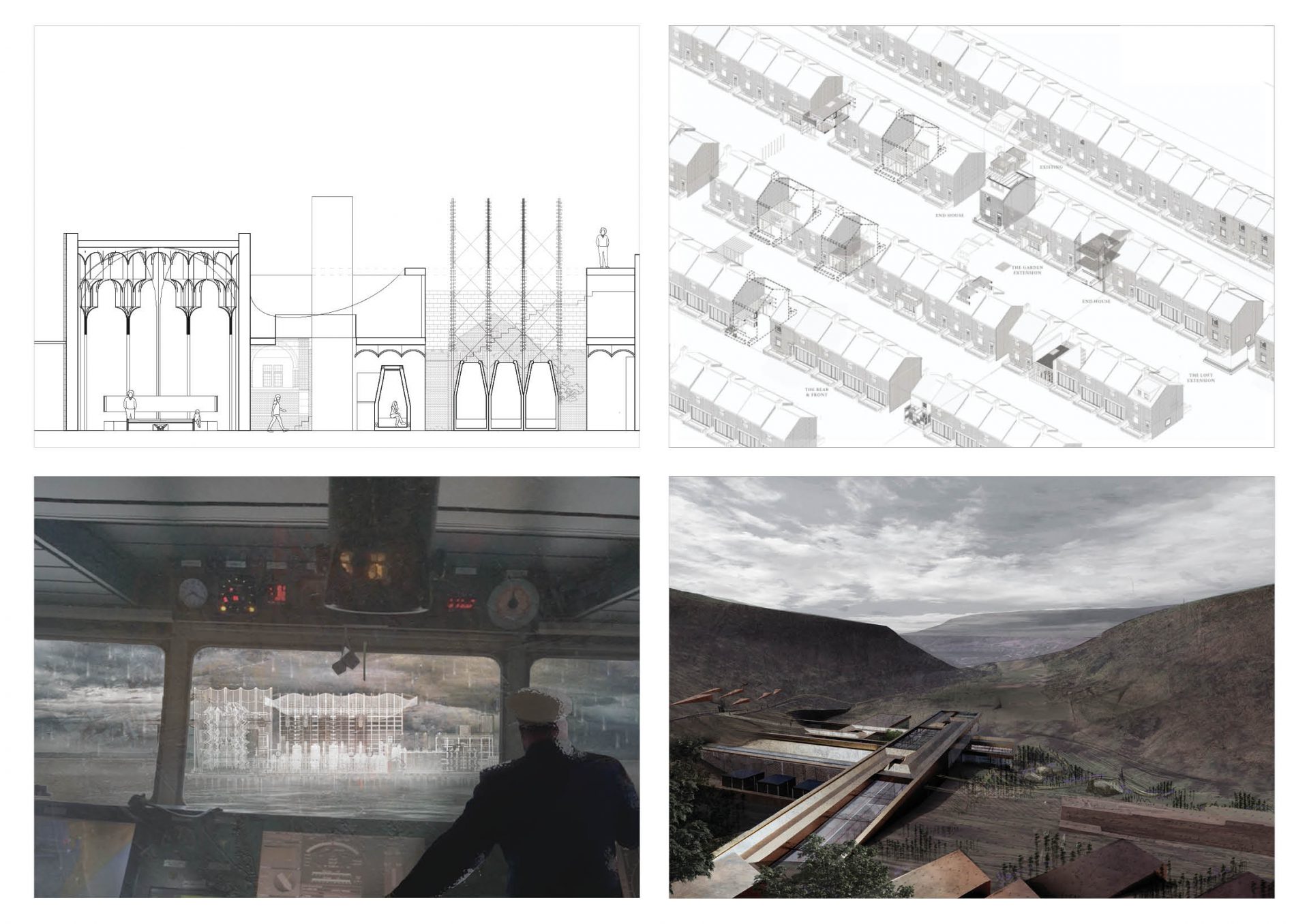 Top left- Sarah Daoudi: Shades of Silence, Whitby / Top right- Allaster Grant: One Hope Street (6 streets, 5 house types, 1 hope) / Bottom left- Rebecca Kelly: The Rig – Towards the New Biome, Hornsea Mere. Bottom right- Gabriele Pesciotti: Farming Sustainable Fashion – Future Northern Textiles, Hebden Bridge.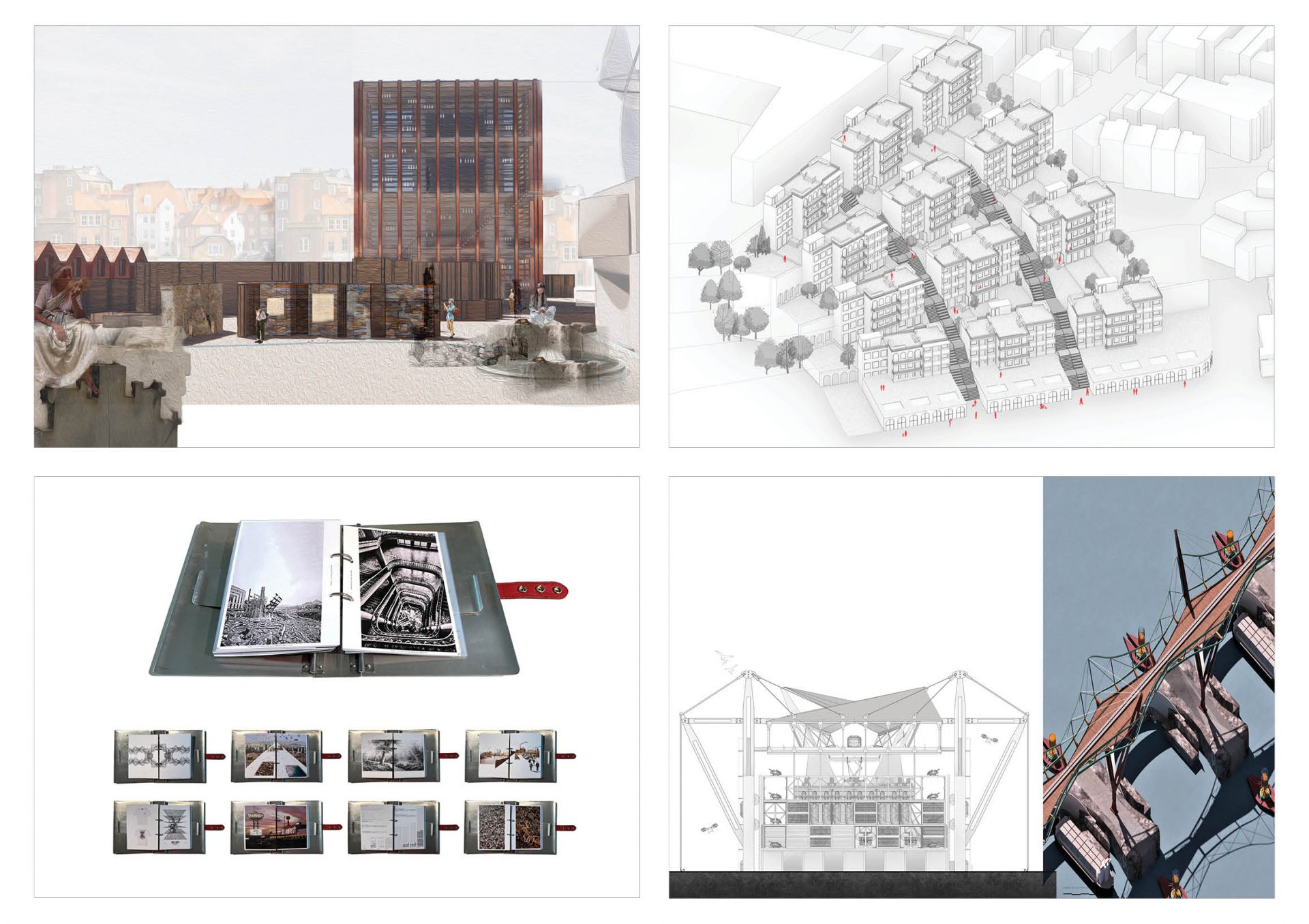 Top left- Suzana Meziad: A Court of Memories, Whitby / Top right- Sandra Sidarous: The New Arrival, Scarborough / Bottom left- Duncan Keeling: Redcar Steelworks reimagined / catalogue / Bottom right- Lavinia Pennino: Barrier to Physis and Ministry of Ergon – Towards a New Ergotopia, Hornsea Mere.
Top left- Simon McLanaghan: Ghost in the Machine, Halifax / Top right- Marta Dziuba: The Screaming Skull Zone, Evanescence Grounds, Wold Newton / Bottom left- Dana Al Khammach: Zea Maize–ing – Farming on Stage, Scarborough / Bottom right- Babita Cooper: Roots of the Sea, Scarborough.
DS 11
---
Guest Critics
Nick Beech
John Cook
Tomasz Dancel-Fiszer
Tom Davison
Derin Fadina
Sam Giles
Clare Hamman
Daria Konopko
David Littlefield
Will Mclean
Arthur Mamou-Mani
John Ng
Jim Reed
Layton Reid
Geoff Shearcroft
Nancy Stevenson
Read More...
---
Acknowledgements
EE and DD would like to acknowledge the incredible commitment and studio morale created by the students of DS11 this year who have been unwavering in their commitment to the studio, their work and each other.
Read More...
DS11: Guided by Dusan Decermic and Elantha Evans, the studio is conceived as a supportive, open-minded, self-reflexive and critical framework. By negotiating design ambitions at large geographical or urban scales and their implications as architecture and as inhabited spaces, projects carefully explore the relationships between abstracted urban-landscape genetics and unearth unexpected possibilities for material rendering of space. Relevant, sensitive, and emotive programmes are developed by each student in response to the contextual, socio-economic and political concerns exposed through careful study and reflection. Northern Soul Productions Out on the wily, windy moors… We'd roll and fall in green… How could you leave me… When I needed to possess you?... I hated you… I loved you, too… Bad dreams in the night… They told me I was going to lose the fight… Leave behind my… In the midst of a world-wide, 4th (technological) 'revolution', the 'climate crisis', what was a seemingly endemic 'pandemic' and the necessity to embrace new ways of living (outside the EU)… DS11, went NORTH… big challenges, fundamental questions… together we considered how a repositioning of the territories, towns, trade and turmoil in the North of England, might serve as an imaginative context for developing new understandings and visions for future human life and inhabitations.
Read More...