Virtual islands illustration, showing the islands the 'explorers' would see.
Storyboard showing the 'explorers' experience both in the virtual and real world.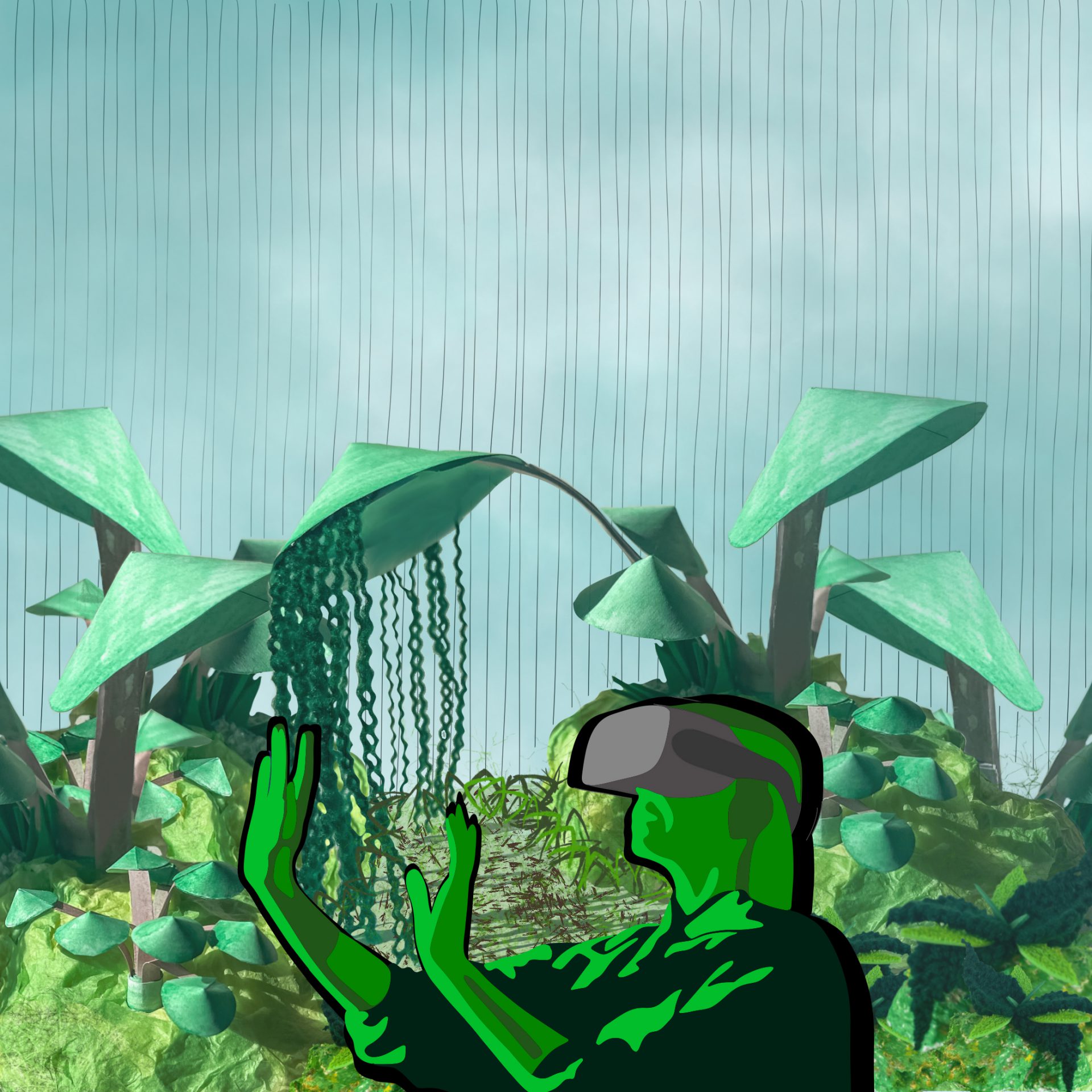 Concept Textures and look of the Tropical island.
Virtual Reality Island made in Blender and Mozilla Hubs.
Island maps show the layout of the islands.
Advertisement for the Island Archipelago experience.
THE ISLAND ARCHIPELAGO
by Evie Catto
Name
Evie Catto
Website
Course
The Island Archipelago is a fully immersive augmented reality experience allowing 'explores' to travel to new worlds. Each island hosts a different environment and ecosystem that 'explorers' will learn about.
//if(!empty($row['PersonalWebsite'])) ?>